To deliver on Mayor Eric Adams's new priorities for LifeSci NYC, New York City Economic Development Corporation (NYCEDC) has brought together leaders with deep expertise in industry growth, venture, and talent development to the Life Sciences Advisory Council. Formed in 2017, the council will continue to offer key input, leadership, and strategic guidance on LifeSci NYC, which will create an estimated 40,000 good-paying jobs in the next 10 to 15 years and establish New York City as a global leader in life sciences. The Life Sciences Advisory Council members come from academia, commercial R&D, finance, and philanthropy.
Co-Chairs
Harold Varmus, MD
Professor of Medicine, Weill Cornell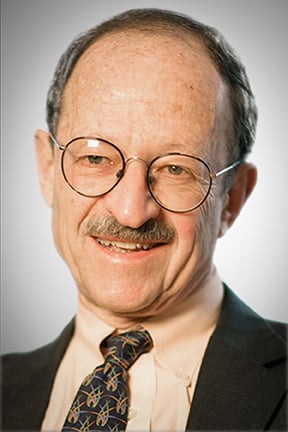 Harold Varmus, MD is the Lewis Thomas University Professor of Medicine at the Meyer Cancer Center of Weill Cornell Medicine, where he joined as a faculty member in April 2015. He is also a Senior Associate Member of the New York Genome Center, where he contributes to the development of cancer genomics programs. Prior to joining Weill Cornell Medicine, he served as the Director of the National Cancer Institute for five years, President of Memorial Sloan-Kettering Cancer Center for 10 years, and Director of the National Institutes of Health for six years.
Dr. Varmus is a co-recipient of the 1989 Nobel Prize in Physiology or Medicine for his research on the genetic basis of cancer. Dr. Varmus is a member of the US National Academies of Sciences and Medicine , and is involved in several initiatives to promote science and health in developing countries. He serves on advisory groups for several academic, governmental, philanthropic, and commercial institutions, and is the author of about 400 scientific papers and five books, including a recent memoir entitled The Art and Politics of Science. He was a co-chair of President Obama's Council of Advisors on Science and Technology, a co-founder and Chair of the Board of the Public Library of Science, and chair of the Scientific Board of the Gates Foundation Grand Challenges in Global Health.
Claire Pomeroy, MD, MBA
President, Albert and Mary Lasker Foundation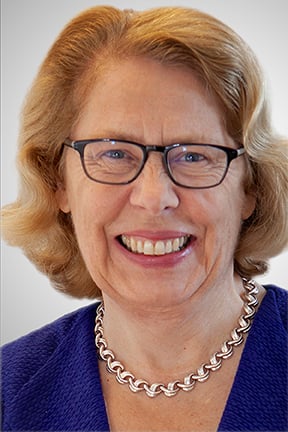 Claire Pomeroy, MD, MBA is the President and CEO of the Albert and Mary Lasker Foundation (2013-present), where she leads the organization's efforts to "improve health by accelerating support for medical research through recognition of research excellence, education, and advocacy." A recognized expert in infectious diseases, Dr. Pomeroy has dedicated her career to improving public health and advocating for patients, particularly those affected by HIV/AIDS. She strongly believes in the importance of continued investment in research and has a special interest in healthcare policy, with a focus on the social determinants of health. Prior to her work at Lasker, she held faculty positions at the University of Minnesota, University of Kentucky, and University of California, Davis (UC Davis). She served as Dean of Medicine and Vice Chancellor for Health at UC Davis from 2005-13. Dr. Pomeroy currently serves on several boards, including Morehouse School of Medicine, Sierra Health Foundation, Science Communication Lab, Center for Women in Academic Medicine and Science; Science Philanthropy Alliance; Haemonetics, Inc.; and Embecta. Dr. Pomeroy pursued research on virology and immunology and has published over 100 articles and book chapters. Dr. Pomeroy was inducted into the National Academy of Medicine in 2011 and has received honorary degrees from the University of Massachusetts Medical School (2016) and the University of South Florida Morsani Medical School (2022).
Mikael Dolsten, MD, PhD
Chief Scientific Officer and President, Worldwide Research, Development and Medical, Pfizer Inc.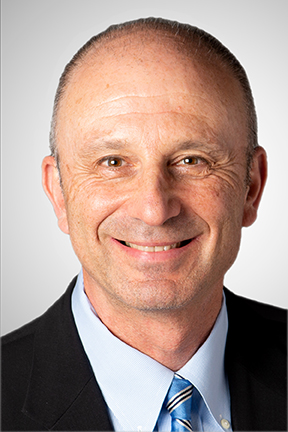 Mikael Dolsten, MD, PhD leads the Worldwide Research, Development and Medical (WRDM) organization at Pfizer, which is responsible for the development of all compounds through proof of concept, and provides pharmaceutical sciences, safety and medical support to the entire R&D pipeline and all marketed medicines and vaccines.
Mikael is a named inventor on several patents and has published approximately 150 articles in international journals. He serves as a Visiting Professor at the University of Lund in Sweden, and is a member of the boards of Agilent Technologies, Research!America, and Vimian. Mikael is a member of the Board of Overseers for the Scripps Research Institute and a Foreign Member of The Royal Swedish Academy of Engineering Sciences, and co-chairs the Accelerating Medicine Partnership. He serves on the PhRMA Research & Development Leadership Forum and, until late 2022, served on the PhRMA Foundation Board of Directors. Mikael advised the Obama administration as well as then-Vice President Biden's Cancer Moonshot initiative.
Anthony B. Evnin, PhD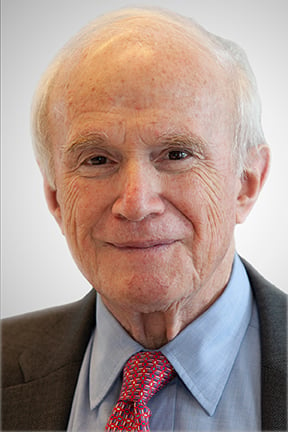 Anthony B. Evnin, PhD, retired, is a scientist, investor, and philanthropist who has made significant contributions to the biotechnology industry. He spent over 45 years at Venrock, one of the first venture capital firms in the United States, where he helped build its healthcare franchise and led its entrance into the biotechnology and life sciences field. His leadership and business acumen have benefited nearly 50 companies, including Centocor, IDEC Pharmaceuticals, and IDEXX Laboratories. Dr. Evnin currently serves on the boards of directors of two healthcare companies, Bridge Medicines and Infinity Pharmaceuticals.
In addition to his work in the private sector, Dr. Evnin has supported the biomedical research community as an adviser and philanthropist. He serves as a member of the Boards of Overseers and Managers of Memorial Sloan Kettering Cancer Center; as a Trustee Emeritus of the Rockefeller University, where he chaired the technology transfer committee for over a decade; as a Trustee Emeritus of Princeton University; as a Trustee Emeritus of the Jackson Laboratory; as a director of the New York Genome Center; and as a member of the Board of Directors of the Albert and Mary Lasker Foundation, where he has served as chair since 2018.
Linda Fried, MD, MPH
Dean and DeLamar Professor, Mailman School of Public Health, Columbia University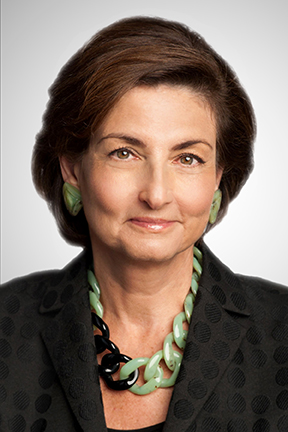 Linda Fried, MD, MPH is a leader in the fields of epidemiology and geriatric medicine. She serves as the Dean of Columbia University's Mailman School of Public Health and Director of the Robert N. Butler Columbia Aging Center, building programs addressing public health issues from pandemic preparedness to the health effects of climate change to increasing health span for longer lives, where she has led seminal work in defining frailty as a new clinical syndrome and illuminating its causes. She is the author of over 500 peer-reviewed articles and has been the principal investigator of major longitudinal cohort studies and of NIH-funded randomized controlled trials.
Dr. Fried is an elected member of the US National Academy of Medicine and serves as a re-elected member of its Executive Council. She is also Co-Chair of the NAM Global Commission's "Global Roadmap for Healthy Longevity." Dr. Fried is the recipient of numerous honors and awards, most recently the 2023 Legion of Honor of France, the 2022 Association of American Physicians' Kober Medal, and Crain's 2020 "Notable in Health Care" for leveraging the Mailman School's public health expertise to inform the government response and contingency planning for COVID-19.
Kevin Gardner, PhD
Director of Structural Biology Initiative, CUNY Advanced Science Research Center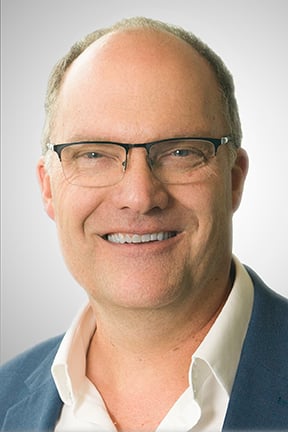 Kevin Gardner, PhD is a leader in molecular biophysics and biochemistry and has been the inaugural director of the Structural Biology Initiative of the interdisciplinary CUNY Advanced Science Research Center since 2013, when he moved to New York to found the initiative. Dr. Gardner also serves as the Einstein Professor of Chemistry & Biochemistry at the City College of New York. Dr. Gardner is a globally recognized pioneer in combining structural biology methods and techniques from different areas of science, ranging from biochemistry to drug discovery.
In addition to over 120 research papers describing fundamental insights into cellular signaling, Dr. Gardner's research led to a range of practical applications via two companies spun out of his group, Peloton Therapeutics, Inc. and Optologix, Inc., including new targeted cancer therapies (belzutifan, Merck) and optogenetic tools for basic research and biotechnology. Dr. Gardner convenes leaders in the fields of structural biology and biochemistry in domestic and international fora such as the International Conference for Magnetic Resonance in Biological Systems. Dr. Gardner was most recently recognized with the 2023 Biophysical Society Award for the Biophysics of Health and Disease and 2023 Stein & Moore Award from the Protein Society for his contributions to the fields of biochemistry and biophysics.
Maria G. Gotsch
President and CEO, Partnership Fund for New York City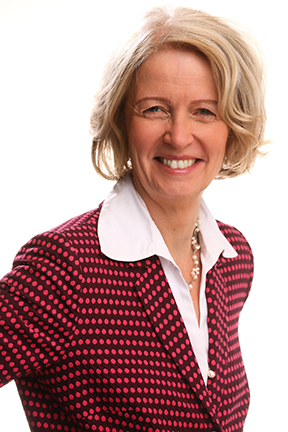 Maria G. Gotsch is the President and CEO of the Partnership Fund for New York City, the investment arm of the Partnership for New York City, where she has built a network of top venture capital and corporate experts to identify and support the city's most promising entrepreneurs, create jobs, and expand opportunities for New Yorkers. Maria spearheaded the creation of several strategic initiatives that aim to grow the city's innovation sectors, including fintech and commercial life sciences initiatives such as the FinTech Innovation Lab, New York Digital Health Accelerator, Transit Tech Lab, NY Fashion Tech Lab, BioAccelerate Prize NYC, Arts Entrepreneurial Loan Fund, ReStart Central and Financial Recovery Fund, and the NYC Small Business Resource Network.
Maria's work has been recognized by various organizations, including Crain's "Most Powerful Women in New York," "Notable Women in Tech," and "Notable Women on Wall Street"; City & State's "The Life Sciences Power 50"; and Institutional Investor's "The FinTech Finance 40." Maria is a member of the boards of Sonepar SAS and Sonepar USA Holdings, serving as Chair of the audit committee of the former. She is also a member of the FINRA FinTech Industry Committee, NYS Department of Financial Services' Financial Innovation Advisory Board, Hospital for Special Surgery Innovation Advisory Council, the Cornell-Tech Runway Visiting Committee, the New York City Life Sciences Advisory Council, and the ProPublica Leadership Council.
David Hirsh, PhD
Robert Wood Johnson, Jr. Professor Emeritus of Biochemistry and Molecular Biophysics at Columbia University & Chair, New York Structural Biology Center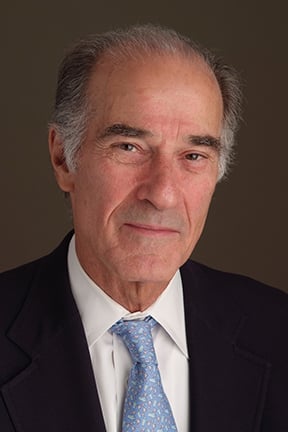 David Hirsh, PhD is the Robert Wood Johnson, Jr. Professor Emeritus of Biochemistry & Molecular Biophysics at Columbia University, having served also as Chair of the Department and as the University's inaugural Executive Vice President for Research. Dr. Hirsh previously served as the Executive Vice President and Director of Research at Synergen, Inc., as Chair of the Life Sciences Advisory Board at Warburg Pincus LLC and as Director of several biotechnology companies.
Dr. Hirsh currently serves as Chair of the Board of the New York Structural Biology Center and as a member of the Boards of Cellphire Therapeutics, The Rockefeller University, and the Agouron Institute.
Richard Lifton, MD, PhD
President, The Rockefeller University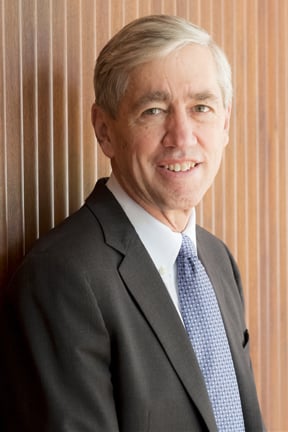 Richard Lifton, MD, PhD has served as President and Head of the Laboratory of Human Genetics and Genomics of The Rockefeller University since 2016. His laboratory pioneered the study of rare forms of common disease to understand mechanisms of diseases such as hypertension, for which he showed that mutations that cause extremely high or low blood pressure, respectively, cause increased or decreased reabsorption of salt by the kidney. These findings have informed public health efforts to prevent and treat hypertension, preventing heart attacks and strokes. He also developed and implemented exome sequencing for clinical diagnosis and disease gene discovery, leading one of the NIH Centers for Mendelian Genomics, which has resulted in discovery of more than 1,500 new disease genes, and demonstrated the frequent occurrence of de novo mutations in many congenital disorders including autism and congenital heart disease.
Prior to Rockefeller, Dr Lifton was Sterling Professor, Chair of Genetics, and founder of the Yale Center for Genome Analysis at Yale University. He is a member of the National Academy of Sciences and the National Academy of Medicine and has served on the governing councils of both. He has served on the Scientific Advisory Boards of the Whitehead Institute, the Broad Institute, the Massachusetts General Hospital, the Brotman Baty Institute for Genomics, the Simons Foundation for Autism Research, and the Chan-Zuckerberg Biohub San Francisco. He is a Director of Roche and its subsidiary Genentech and served on the Advisory Council to the NIH Director. He served as co-chair of the NAS/Royal Society International Commission on the Clinical Use of Germline Genome Editing and was co-chair of the White House/NIH Precision Medicine Planning Group. He received the 2014 Breakthrough Prize in Life Sciences; the 2008 Wiley Prize; and the highest scientific awards of the American Heart Association, the American Society of Nephrology, the Council for High Blood Pressure Research, the International Society for Nephrology and the International Society for Hypertension. He has received honorary doctorates from Northwestern University, Mount Sinai School of Medicine, and Yale University.
Elizabeth McCombs
EVP and CTO, Becton, Dickinson and Company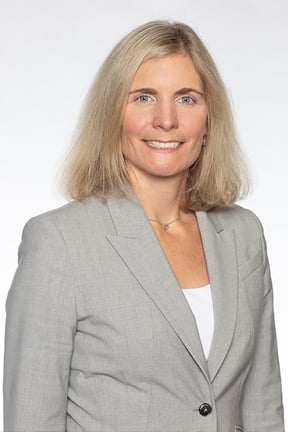 Beth McCombs serves as executive vice president and chief technology officer of BD (Becton, Dickinson and Company), a leading global medical technology company headquartered in Franklin Lakes, New Jersey. In this role, she is responsible for leading all R&D activities for BD, advancing new product innovation and development from early-stage concepts through launch and sustaining the current product portfolio. She is also a member of the BD Executive Leadership Team.
McCombs joined BD in 2019 as the SVP, R&D for the BD Medical Segment, where she co-led the segment portfolio strategy and growth acceleration initiatives. Prior to joining BD, she spent more than 20 years at Johnson & Johnson (J&J), most recently as Vice President, R&D for Ethicon, J&J's surgical device franchise.
Glennis Mehra, PhD
Director, Biolabs at NYU Langone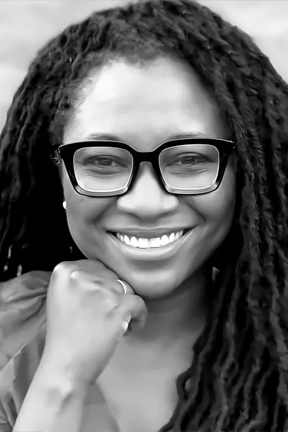 Glennis Mehra, PhD, is an accomplished entrepreneur, business consultant, and investor with a wealth of experience in biotechnology research and development, technology transfer, functional genomics, and consumer product development. Currently serving as the Director of BioLabs @ NYULangone, Dr. Mehra is dedicated to driving the development and growth of innovative early-stage life sciences companies in Manhattan.
Before joining BioLabs @ NYULangone, Dr. Mehra co-founded Pelex, where she played an instrumental role in the development of a noninvasive medical device for the treatment of multiple pelvic floor disorders in women. She also served as a Director at SPIRM, where she generated innovation strategies for Fortune 500 companies looking to expand or enter new markets. Earlier in her career, Dr. Mehra co-founded Saf Labs, which provides functional genomics products for the research- and clinical-stage biotechnology markets in India and the US. During her doctoral studies at Columbia University, Dr. Mehra was a pioneer in the field of functional genomic discovery and validation tools. She subsequently joined the university's Science and Technology Ventures group as a Technology Licensing Officer, where she assessed, developed, negotiated, and managed the transfer of over 30 inventions.
Wayne J. Riley, MD, MPH, MBA, MACP
President, The State University of New York (SUNY), Downstate Health Sciences University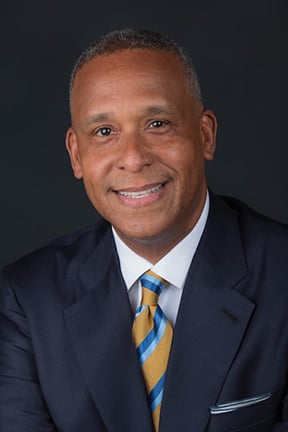 Wayne J. Riley, MD, MPH, MBA, MACP is President of the State University of New York (SUNY) Downstate Health Sciences University. Dr. Riley is an academic primary care general internist with more than 25 years of executive leadership in academic medicine, healthcare management, government, and advocacy. Dr. Riley was previously the tenth President, CEO, and Professor of Medicine at the historically black Meharry Medical College from 2007 to 2013. He also served as Clinical Professor of Medicine and Adjunct Professor of Health Policy at Vanderbilt University School of Medicine, and as Adjunct Professor of Management at Vanderbilt's Owen Graduate School of Management.
Dr. Riley is Chair of the Board of Trustees of the New York Academy of Medicine, the first Black board chair in the organization's 173-year history. He is also a Commissioner of the US Medicare Payment Advisory Commission and President of the Society of Medical Administrators. He is an elected member of the National Academy of Medicine and a Master of the American College of Physicians. He has received numerous awards and honors including the National Medical Humanism Medal and the National Medical Fellowships, Inc. Champion of Health Award.
Carlo Rizzuto, PhD
Managing Director, Versant Ventures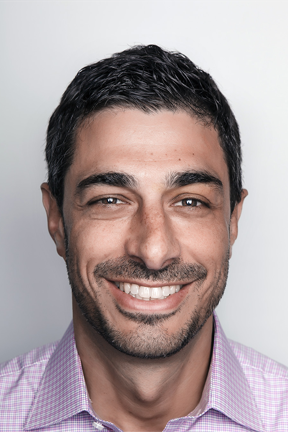 Carlo Rizzuto, PhD is a Managing Director of Versant Ventures based in New York City. Since joining the firm as a Principal in 2012, Dr. Rizzuto has been involved in building and investing in a number of Versant's portfolio companies including Pandion (sale), Repare (2020 IPO), Century Therapeutics (2021 IPO), Graphite Bio (2021 IPO), Jnana, 858 Therapeutics and Stablix. Dr. Rizzuto has been instrumental in establishing Versant's presence in the Northeast. Prior to opening the NYC office, he was based in Versant's Basel office.
Dr. Rizzuto joined Versant from Novartis where he led global product development teams advancing innovative new medicines. Prior to his role at Novartis, he held the position of Associate Principal with McKinsey & Company, advising US and European clients in the pharmaceutical, payor, and provider sectors. Prior to joining McKinsey, Dr. Rizzuto helped found Boston-based biotech startup engeneOS.
Euan Robertson
Chief Operating Officer, Simons Foundation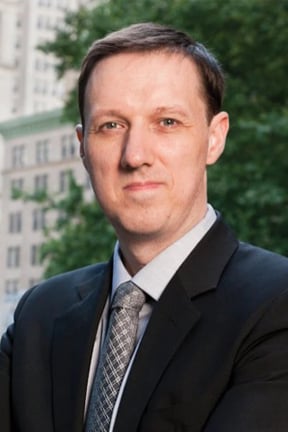 Euan Robertson is the Chief Operating Officer of the Simons Foundation, a private foundation based in NYC which funds basic science research. Euan has built his career at the intersection of science, technology, and innovation. Before joining the Simons Foundation, Euan advised senior faculty and administrators at Columbia University on issues related to entrepreneurship, innovation, and real estate development.
Euan also served in various senior economic development roles under the Bloomberg and de Blasio administrations, most recently as Chief Operating Officer of New York City Economic Development Corporation, where he focused on projects aimed at growing the tech economy in New York City and strengthening relationships between research institutions and industry. In addition to his work in the US, Euan has held leadership roles in the private and nonprofit sectors in the UK and Canada, as COO of the MaRS Discovery District, a nonprofit innovation campus in Toronto, and COO of a London-based internet startup. He has held technology strategist roles with the UK National Health Service (NHS) and the UK's largest privately owned electricity generator, British Energy Group plc.
Paul Sekhri
President & CEO, vTv Therapeutics, Inc.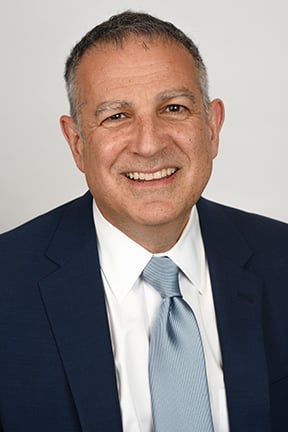 Paul Sekhri is a commercial life sciences executive with over 30 years of industry experience, encompassing senior management in large corporate pharmaceutical and biotechnology companies, as well as private equity and venture capital. Paul currently serves as President and Chief Executive Officer of vTv Therapeutics, Inc. Before joining vTv Therapeutics, Paul served as the President and CEO of eGenesis, Inc. from 2019-2022, where he remains a board member and senior advisor to the chair.
Paul has served on the boards of over 35 private, public, and nonprofit organizations, and is currently a member of the Board of Directors of Axcella Therapeutics, eGenesis, Inc., Ipsen, S.A., Likeminds, Longboard Pharmaceuticals, Oryn Therapeutics, Spring Discovery, and Veeva Systems Inc. He is also the Chair of the Board of Compugen Ltd. and Chair of the Board of Directors of Pharming N.V.
Mary Tanner
Senior Managing Director, EVOLUTION Life Science Partners & Co-Founder, Managing Partner, Life Sciences Partners LLC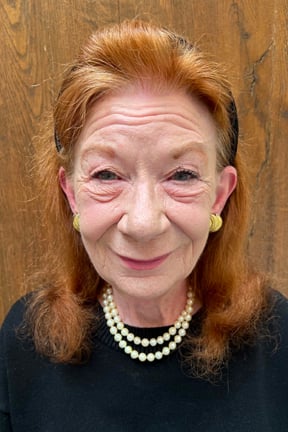 Mary Tanner is a Senior Managing Director of EVOLUTION Life Sciences Partners (ELSP) and co-founder and Managing Partner of Life Sciences Partners, LLC, a financial advisory firm. With over 25 years of experience in the global healthcare and biotechnology industry, Mary specializes in healthcare investment and strategic advisory work. She is well-known for her work with large companies and has also directed over 500 mergers and acquisitions, including Amgen's $16 billion acquisition of Immuntex, Marion Merrell Dow's $7.1 billion acquisition by Hoechst BASF, Rhone-Poulenc's acquisition of Fisons and Rorer, and Pfizer's acquisition of Schering Plough. Mary has led over 150 initial public offerings in life sciences and numerous financings.
Before joining ELSP, Mary held senior managing director positions at Burrill & Company, Burrill Securities, Lehman Brothers, Bear Stearns, and Peter J. Solomon Company. Her expertise includes the ethical pharmaceutical industry, biotechnology, diagnostics and medical devices, as well as green technologies in chemicals. She also serves on the Dean's Council Yale School of Management and has served on the advisory committee to the Blavatnik Fund for Innovation at Yale. Mary is also a member of the Advisory Committee to the New York Life Sciences initiative. Mary has been honored with numerous awards, including the highest award for Springboard Enterprises, the Oracle, for professional accomplishment and mentorship of women entrepreneurs.
Nancy Thornberry
Chair, R&D and Founding CEO, Kallyope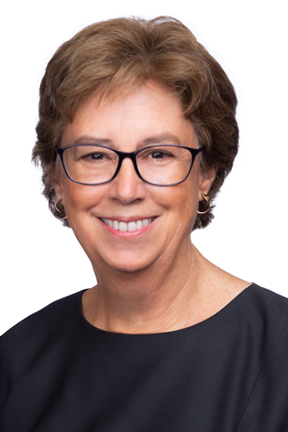 Nancy A. Thornberry is a pharmaceutical and biotech leader with a career spanning several decades and expertise in research and development, business development, customer engagement, and strategy. From 2015 to 2021, she served as CEO of Kallyope, a biotechnology company based in NYC that focuses on discovering and developing novel therapeutic agents targeting the gut and gut-brain axis. Although she has stepped down as CEO, she remains on the Board of Directors and is currently the Chair of R&D.
Before joining Kallyope, Nancy was the Senior Vice President and Franchise Head of Diabetes and Endocrinology at Merck & Co. Inc. During her tenure there, she led discovery and clinical research in diabetes, obesity, osteoporosis, fertility, and contraception. Thornberry has also made several significant scientific contributions, including the identification of the first caspase, interleukin-1β converting enzyme (caspase-1). Nancy has received the Merck Presidential Fellowship, Merck Directors Award, Heroes of Chemistry Award by the American Chemical Society, and the Pharmaceuticals Research and Manufacturers of America (PhRMA) Discoverers Award, which honors research scientists whose work has been of special benefit to humankind. Nancy currently serves on the Boards of Directors of Schrodinger and Denali Therapeutics and is an advisor to Google Ventures.
Nolan Townsend
CEO, LEXEO Therapeutics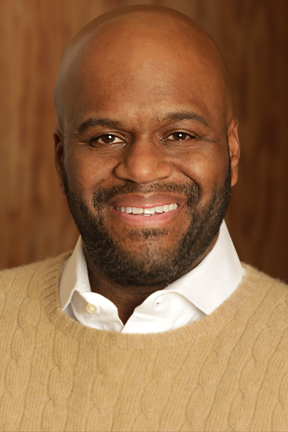 R. Nolan Townsend is Chief Executive Officer and member of the Board of Directors of LEXEO Therapeutics, a New York City-based, clinical stage biotechnology company that aims to apply the transformational science of gene therapy to address some of the world's most devastating genetic diseases. Prior to LEXEO, Nolan held roles as President, Pfizer Rare Disease for the North American region and President, Pfizer Rare Disease for the International Markets, with oversight of strategy, cross-functional organization and operating budget in those regions.
Nolan's experience with Pfizer spans over a decade, initially joining the company in corporate finance and subsequently in roles of increasing responsibility across corporate finance, corporate strategy, operations, marketing, general management and commercial leadership in Pfizer's New York headquarters, Asia, Africa/Middle East and Europe. Prior to joining Pfizer, Nolan worked in the healthcare investment banking group at Lehman Brothers, advising healthcare companies on strategic financing transactions and mergers and acquisitions.
Amy Schulman
Managing Partner, Polaris Partners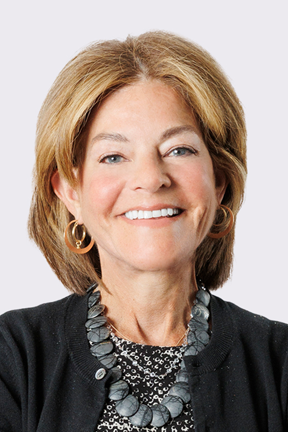 Amy Schulman is a Managing Partner at Polaris Partners, a venture capital firm, and co-founder of the Polaris Innovation Fund. She currently serves as executive chair of Lyndra Therapeutics, which she co-founded and served as the company's initial CEO. She chairs the board of directors of Alnylam Pharmaceuticals (Nasdaq: ALNY) and is on the board of trustees at Mount Sinai Hospital. Amy is currently a member of Singapore's Health and Biomedical Sciences International Advisory Council and was a Senior Lecturer at Harvard Business School for five years. She represents Polaris as a director of Kallyope, Volastra, Thirty Madison, ByHeart, and SQZ Biotech. When Amy joined Polaris in 2014, she became CEO of Arsia Therapeutics, later acquired by Eagle Pharmaceuticals.
Prior to Polaris, Amy spent several years at Pfizer as executive vice president and general counsel and president of Pfizer Nutrition, and later as president of Pfizer Consumer Healthcare. Amy has been recognized with awards including 2019 PharmaVoice 100, Xconomy's 2017 Newcomer Award, Scientific American's 2015 Worldview 100 List, Fierce Biotech's 2014 Top 15 Women in Biotech, and Fortune Magazine's 2013 "50 Most Powerful Women in Business."