A Day in the Life of a LifeSci NYC Intern: Nishat Tarin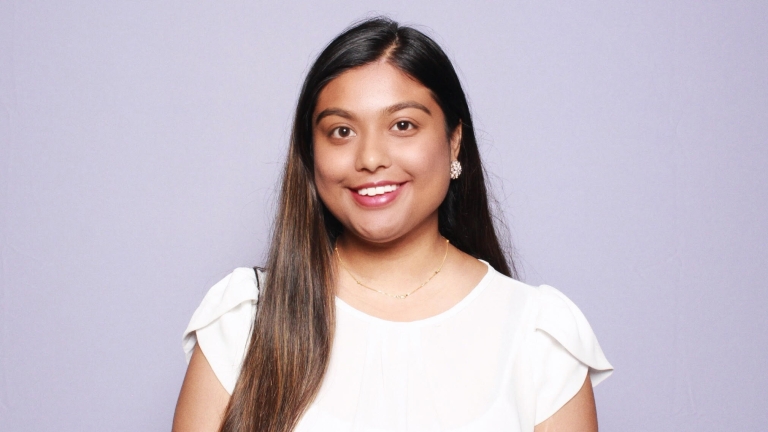 As a rising senior studying biomedical engineering at Hofstra University, I've been uncertain about my career path after graduation. Biomedical engineering is a great combination of health sciences, math, and physics, but I don't see myself in a typical bench lab setting. It was in this state of uncertainty that I began my summer internship at Pfizer's global product development department. At Pfizer, I have learned about the various jobs and departments that make up a major pharmaceutical company, the meaning of corporate culture, and how Pfizer's breakthroughs and innovations are improving patients' lives.
My typical day begins with checking emails that can come from my supervisors, my fellow interns, or from the company's internal news source. Afterwards, I continue working on my assigned projects for the summer. I was fortunate to have two major projects with biostatisticians. Through these projects, I learned a lot about the process of drug development and clinical trials. I also collaborated with various public health professionals to better understand demographic data in literature reviews.
Besides completing these projects, my fellow interns and I had the chance to participate in many fun events hosted by Pfizer. Some of my favorite events included meeting Laverne Cox from Netflix's Orange is the New Black when she came to visit during Pride Month and participating in a Q&A session with Pfizer's CEO, Albert Bourla. During her visit, Laverne Cox said, "Authenticity is about letting go of who you think you should be, to embrace who you really are." I felt inspired by Laverne's words because I realized I had been boxing myself in and trying to be this successful first-generation student of immigrant parents. The truth is, there is so much I want to explore and see. Success is not a linear path and I'm slowly beginning to take this pressure off myself.
The Q&A with Albert was just as memorable. From him, I learned the importance of building character. At this age, it is not about what company I work for or what position I hold, it is about learning how I can better myself.
Being a good friend, team player, and leader are the things that matter, because those are the values and skills that I will be able to take with me anywhere.
Nishat Tarin
LifeSci Intern, Summer 2019
My summer internship with Pfizer has been a rewarding experience. I truly enjoyed every minute of it and was able to take advantage of several opportunities. I also want to thank LifeSci NYC for hosting various networking opportunities. Through the LifeSci events, I had the chance to meet industry leaders and explore different career paths within the life sciences. I realized there is so much yet to learn and experience and I have barely scratched the surface. It is also comforting to know that I can reach my goals and aspirations to continue finding my place in the life sciences right here in my home, New York City.